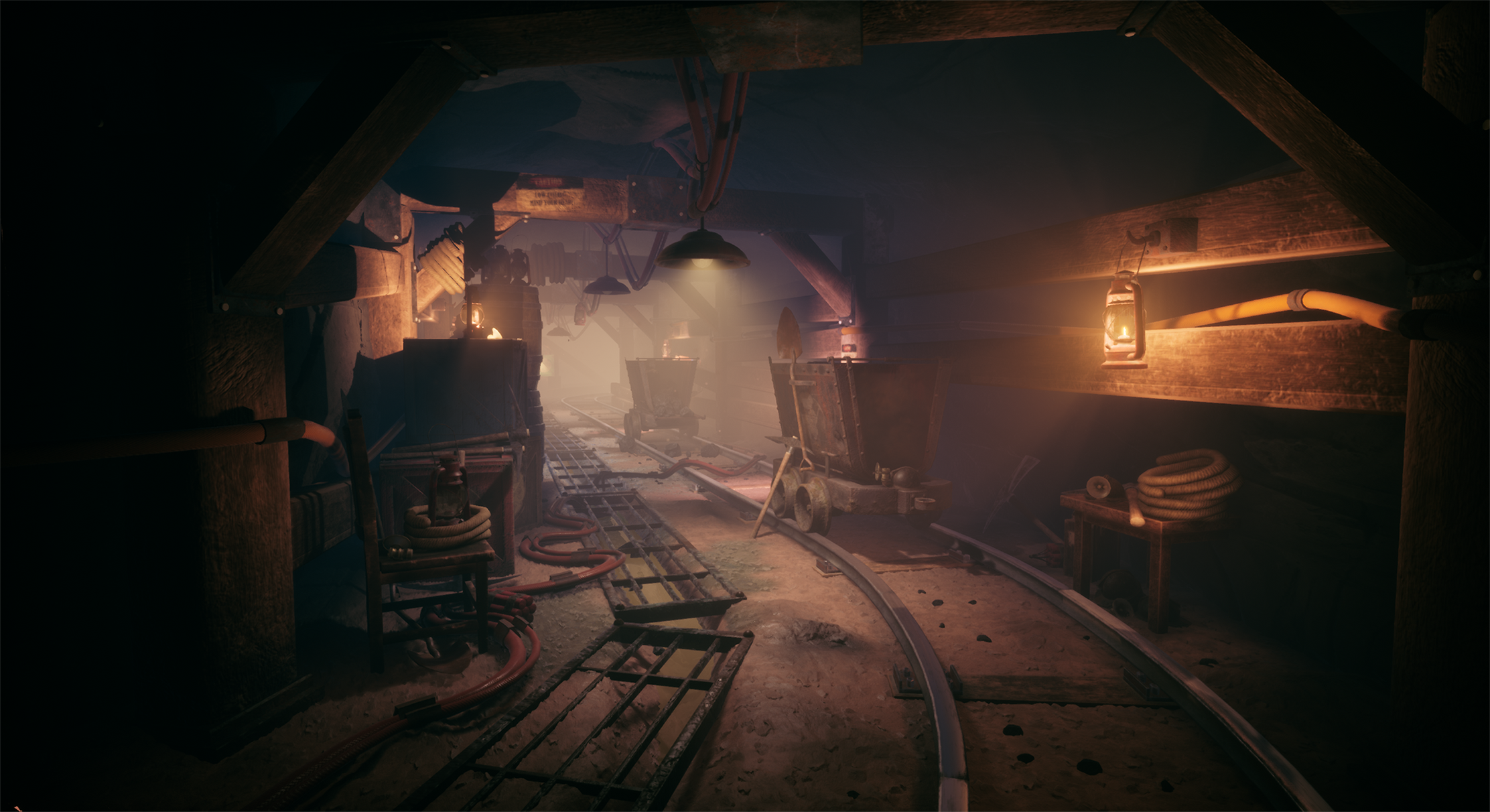 Mineshaft
A downloadable asset pack for Windows
Introduction
I chose to produce a mine shaft environment after I got an idea for the composition in my head. The scene takes place in an early 1900s coal mine, when electricity was still relatively new and flame-lit lanterns were heavily relied on as a source of light. I still wanted to include some form of electrical light, which became hanging lamps, as this provided a secondary source of light and colour. I knew that the scene would feature wood as a prominent material, so I saw this project as an opportunity to improve texturing skills in an area I would benefit from.
Conclusion
Overall, I'm happy with how the scene turned out. Considering how little time I allocated to texturing, I'm confident in saying that the props look uniform in terms of art style and quality. There are numerous changes I would make given more time on the project, mainly another detail pass on the textures, but also the inclusion of many more decals such as brand logos for world building purposes, higher quality particle effects, elements of animation such as swinging cables and more. There are more props I planned to make but had to cut out due to time restraints.
I learned a lot on this project and used new tools and techniques to bolster my engine knowledge with Unreal.
Comments
Log in with itch.io to leave a comment.
Wonderful. Pretty insane lighting and details!

Great work buddy. I could use some of this. what is the license?